Demo Program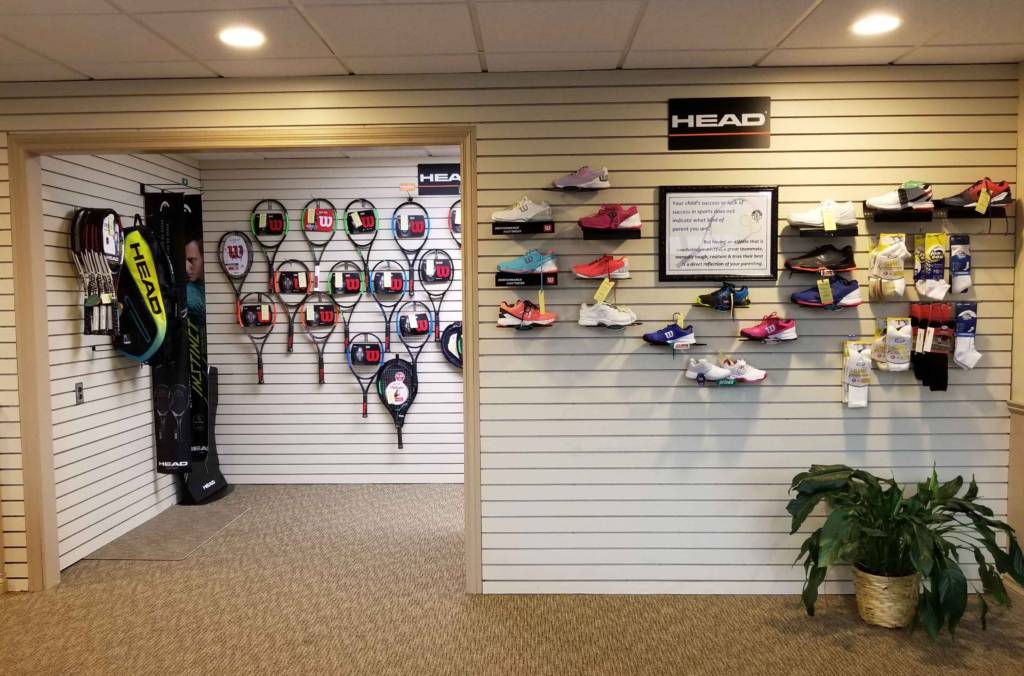 Try out the latest tennis rackets from Wilson, Head, and Prince. Demo rackets may be checked out at the front desk for $3 per demo. The demo racket program allows all players to find the racket best suited for them, and fees are applied towards the purchase of a new racket.
Racket Stringing
Let us restring your racket for better feel. We stock many different types of string including synthetic gut/nylon, polyester, and hybrid string sets. The common rule of thumb is to restring as often per year as you play per week, but at least twice per year is a rough guideline.
Gear & Accessories
Browse our variety of rackets, shoes, and bags. We also carry many accessories including replacement grips, over-grips, socks, and vibration dampeners.
Membership Discount
Members receive a 6% discount on all merchandise (sale items not included). Additionally, a Pro Shopper's Membership is offered for $75 per year. This benefit enables the member to purchase Pro Shop merchandise at deeply discounted prices. Ask the front desk for further details.