Racket Demo Program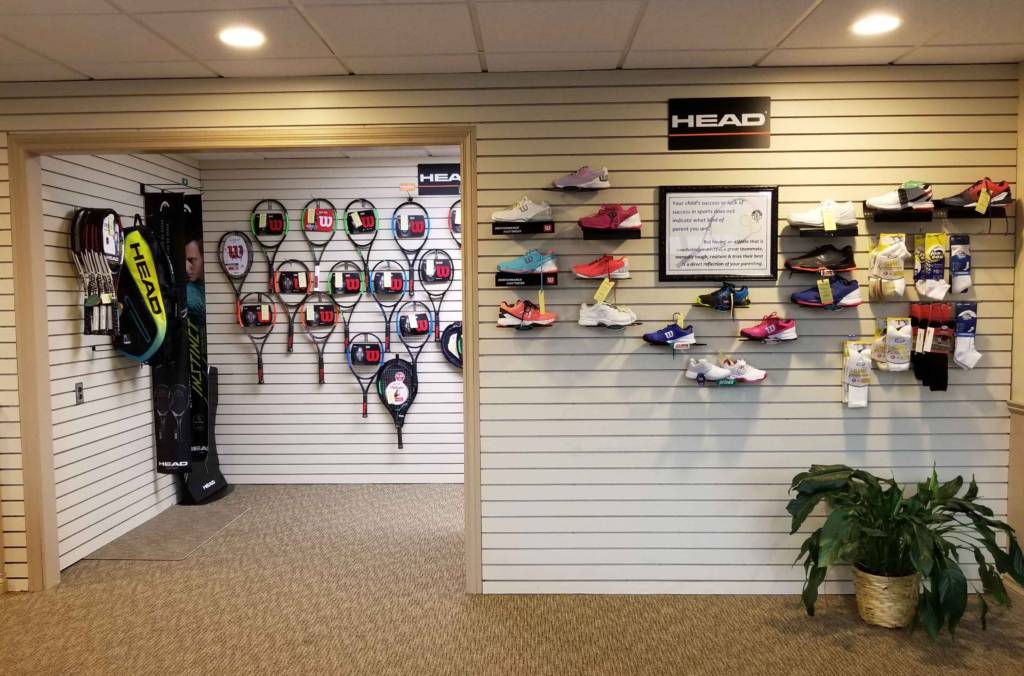 Try out the latest tennis rackets from Wilson and Head. Demo rackets may be checked out at the front desk for $3 per demo. The demo racket program allows all players to find the racket best suited for them, and fees are applied towards the purchase of any non-discounted racket.
It is recommended that recreational players purchase new rackets every two to three years to avoid performance affecting frame fatigue. Here is an article from the USTA describing how racket use and age alter performance. Choosing a new racket can be difficult. Technology, frame/head size, grip size, weight, and string pattern are all areas to consider. If you need some guidance our Pros can help you narrow your search. Using our demo program will allow you to decide which racket is for you.
Racket Stringing
Let us restring your racket for better feel. We stock many different types of string including synthetic gut/nylon, polyester, and hybrid string sets. The common rule of thumb is to restring as often per year as you play per week, but at least twice per year is a rough guideline.
Gear & Accessories
Browse our variety of rackets, shoes, and bags. We also carry many accessories including replacement grips, over-grips, socks, and vibration dampeners.
Membership Discount
Members receive a discount on all merchandise (sale items not included). Additionally, a Pro Shopper's Membership is offered for $100 per year. This benefit enables the member to purchase Pro Shop merchandise at deeply discounted prices. Ask the front desk for further details.