Special Guest – Luke Jensen launches Robinson week!
Monday, July 31st – Doubles Drills, Point Play, and Strategy!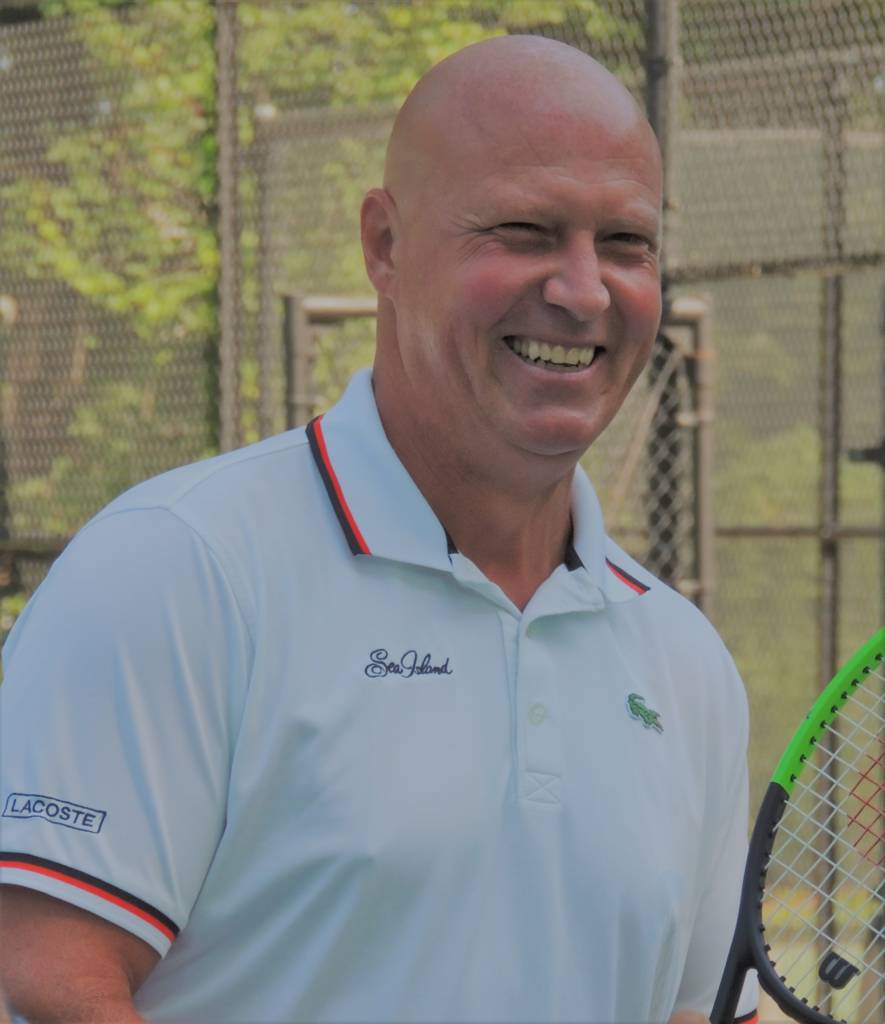 We are thrilled to welcome Luke Jensen, former ATP pro and 1993 French Open Grand Slam Champion, to our Blue Water tennis community! Join us for this exciting start to Robinson week!
Luke Jensen is a former American professional tennis player. Born in Grayling, Michigan, Jensen has had a profound impact on the game of tennis, both on and off the court. A 1985 graduate of East Grand Rapids High School, Jensen reached the second round of the US Open just before enrolling at the University of Southern California, where he earned All-America honors in 1987 and 1988. Jensen won the 1983 Michigan High School State Singles Championship and earned high school All-America recognition. The following year, Jensen was the top-ranked junior singles and doubles player in the world, teaming with Patrick McEnroe in doubles. Jensen's professional resume includes 10 ATP Tour doubles titles, plus singles victories against Andre Agassi, Pete Sampras, Ivan Lendl, John McEnroe, Bjorn Borg, Jimmy Connors, Boris Becker, Stefan Edberg and Jim Courier. Jensen and his brother, Murphy, won the 1993 French Open doubles title and reached a career-high doubles ranking of World No. 6 in November 1993. He was also a member of the 1991 and 1992 Davis Cup Teams. His ambidextrous play, and ability to serve the ball with either hand at 130 miles per hour, earned him the nickname "Dual Hand Luke." Jensen compiled a 106–57 record in seven and half seasons as the head coach for the women's tennis team at Syracuse University. He also works for ESPN as a tennis analyst and conducts more than 70 charity, seminar and tennis clinics around the world each year, in addition to his involvement with the Jensen-Schmidt Tennis Academy for Down Syndrome.
Luke will host Junior & Adult Clinics and play a doubles exhibition match! Participation in the clinics is included with your $35 entry fee! Adults, please select only one of the Adult Clinic options. Space is limited. Call the front desk at 810-987-6868 to reserve your spot! Non-Robinson participants may attend if space is available. Please call for information.

10:30am-12pm       Adult Clinic
12:30pm-2pm         Junior Club Level Clinic
3:00pm-4:30pm
    Junior Tournament Level Clinic
5:00pm-6:30pm    Doubles Exhibition
6:30pm-8:00pm    Adult Clinic
Scroll down for pictures of Luke's visit to the Robinson!